Tag Archives:
Schooner Adventure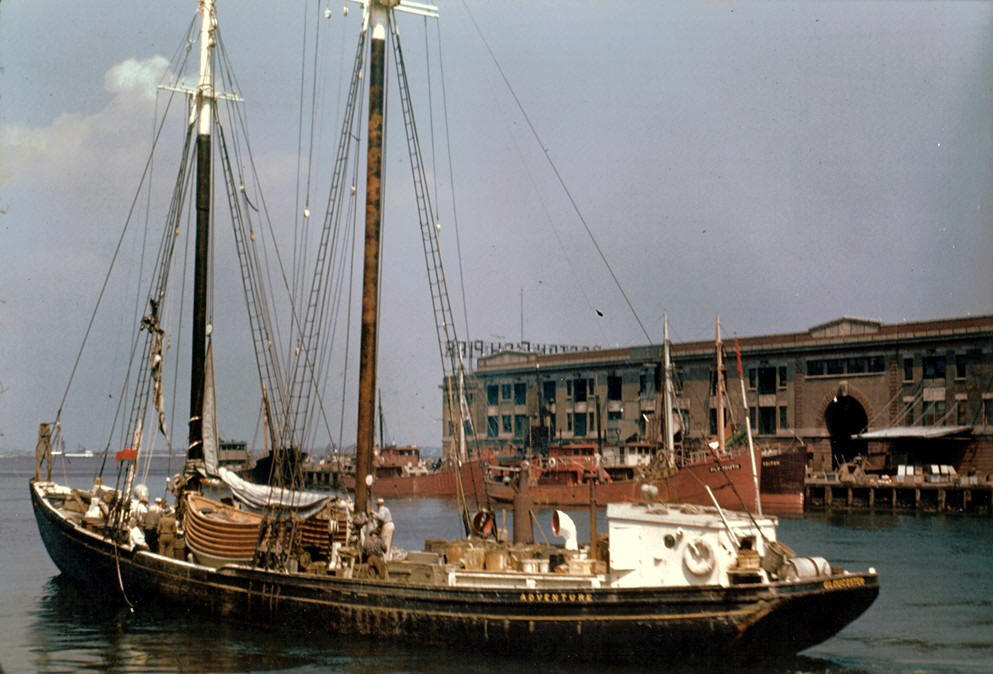 The Adventure, built in 1926 and one of just five original Essex-built fishing schooners still in existence, received final clearance to launch charter sailing trips from the U.S. Coast Guard through a final certificate of inspection issued Monday. From the day the Adventure hit the water at the Essex boat yard on Sept. 15, 1926, to the day it returned from fishing Georges Banks for the last time in 1953, the vessel was a workhorse of Gloucester's historic schooner fleet. The Adventure was the last sailing ship to fish the traditional grounds of the banks from Newfoundland,,, Read the rest here 09:10
Yesterday, August 10th, was a historic day for Gloucester and the Schooner Adventure
. For the first time in almost twenty years, the historic 1926 Essex–built knockabout schooner sailed Gloucester Harbor and the Atlantic Ocean. This was a trial sail, or soft opening as restaurants call it.