Tag Archives:
through the gaps blog
Built at Buckie's famous shipyard, Zander Jack's Vision IV is one of the largest prawn trawlers to visit Newlyn this summer…along with the Ocean Vision…trawling, especially twin-rig trawling requires the trawls, bridles and doors to be rigged and maintained to the highest order if they are to fish efficiently and effectively… 22 Photo's, >click to read<22:42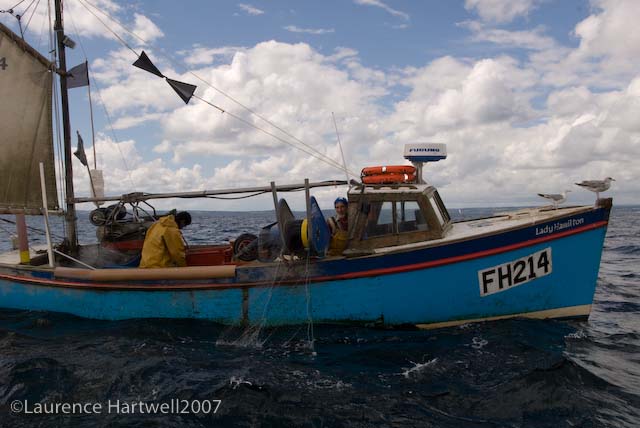 The UK High Court has given the
 green light 
for a full judicial review into whether the UK fishing quota allocation system is unlawful under new European law. The government has given out fishing quota in largely the same way since the mid-90s. About 95% of the fishing quota is awarded to the larger end of the fleet, most notably domestic and foreign controlled industrial fishing businesses – such as the vessel
Cornelis Vrolijk
– which we 
previously exposed
. It's symbolic of just how broken the system is.
(Breaks in text are links that open in new windows)
Read the rest here
 21:52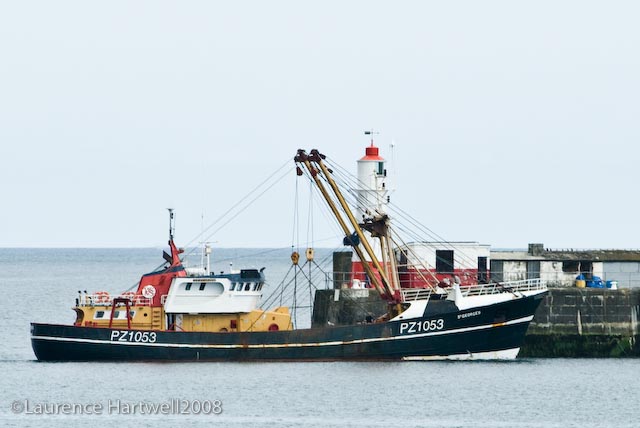 Research, launched today by Seafish, the industry authority on seafood, has shown that a quarter of fishermen have experienced a significant accident at sea where their life was at risk. Over half (52 per cent) of the fishermen surveyed agreed that their job was dangerous, yet only 25 per cent of fishermen said they regularly wear a Personal Flotation Device (PFD). Read more here  through the gaps blog  12:09