What we think: Governor Scott – Fight for imperiled bay, but don't neglect springs – Fishermen need help, everyone piles on!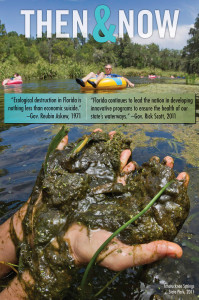 "We must fight for the people of this region," Scott said. "The economic future of Apalachicola Bay and Northwest Florida is at stake." Bravo. Although Scott's lawsuit won't bring quick relief, we're glad he's standing up for the region and its people. We only wish he would apply that same sense of urgency to another water emergency in Florida. Many of Florida's iconic natural springs are dying, victims of pollution and excessive groundwater pumping. Their once crystal clear waters have become fouled with algae and weeds. more@orlandosentinal 19:01
Related
This site uses Akismet to reduce spam. Learn how your comment data is processed.