Shrimp is Still King – Trawlers turn out in protest; committees recommend denial of the trawl ban petition.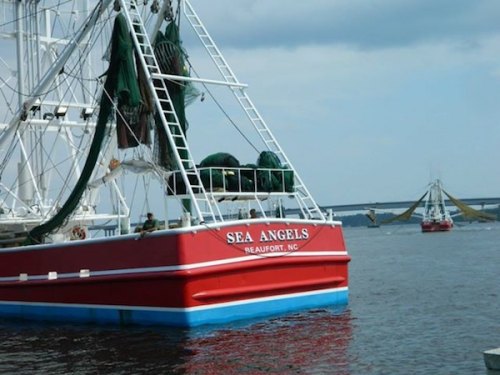 Members of four Marine Fisheries Advisory /Groups voted unanimously last week to recommend denial of a petition to designate inland waters of North Carolina as primary secondary nursery areas – thus keeping local shrimp on tables and commercial trawlers in business.In a symbolic protest of solidarity, at least two dozen trawl boats steamed up the Neuse River and anchored up in the waters in front of the New Bern Riverfront Convention center on Tuesday, July 30.  @ocracokecurrent
You must log in to post a comment.